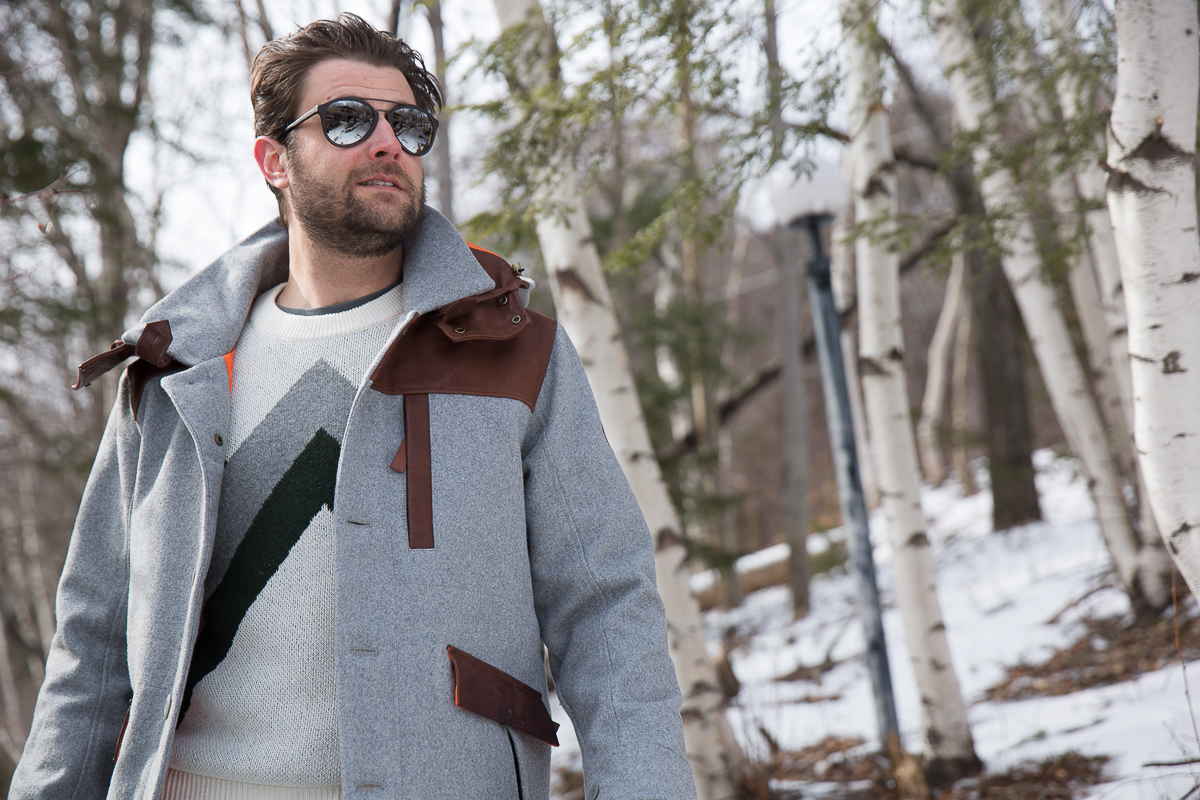 Alps & Meters is offering a select few friends and VIP customers the opportunity to view and shop our Fall/Winter '17 Collection before anyone else. Orders received during this pre-order period will be the first to ship once product arrives in our warehouse in late September.
Once you receive your product, try it out and return it at any time if it does not meet your expectations.
Should you have any interest in purchasing an item or two, simply follow the instructions below. Questions about fit or function? Simply contact the Concierge using the chat box below.
HOW IT WORKS
Place an order for any Fall/Winter 2017 garment and you'll automatically be entered to win a new pair of super smart, hyper-dampening, world class skis courtesy of our friends at Renoun Skis (a $1,000+ value).
THE FALL/WINTER 2017 COLLECTION
SKI RACE KNIT
Ski racing is a sport of elegance and precision and thus, it is no surprise that those elements have been embedded in the design of racing equipment since the mid 20th century. As sharp in appearance as the edges on which they carved their turns, ski racers' form fitting clothes offered low drag, maximum comfort, and the opportunity for a means of stylish, on-mountain self-expression. In the center of this sea of equipment was the Ski Race Sweater which identified an individual as a member of the racing class; those fast, adventurous souls with a spirit drawn to the mountains. Fitted and protective, with elements of appropriate padding and ergonomic engineering, ski racing knitwear was the gear of choice for gate crashers whose passion, attitude, and on-snow technique endeared them to mountain towns and alpine sport enthusiasts the world over.
Technically Knitted: heavy gauge lambswool knit provides warmth

Alpine Tradition: 3 peak mountain graphic inspired by alpine sport heritage

Dry & Protected: exterior water repellent yarn coating protects against snow and precipitation

Ergonomic Elbow Knit: ribbed elbow designs engineered for flexibility and durability

Traditional Alpine Fit: tailored product dimensions provide form fitting comfort
The first alpine combined competition was conducted on the fledgling World Cup circuit in 1932 and represented the only ski racing event at the IV Winter Olympics in the town of Garmish-Partenkirchen, Germany in 1936. Traditionally consisting of one run of downhill and two runs of slalom, the tandem disciplines were designed to combine the very best of sheer speed and technical prowess.
Inspired by the fusion of these racing specialities, Alps & Meters' Alpine Combined Knit presents its own unique combination of elements aimed at delivering versatility and style. Fusing attributes of classic knitwear with modern down-fill technology, the Alpine Combined Knit offers ergonomic winter protection packaged in a stylistic blend of skiing's romantic past and contemporary present.
Down-Filled Body: lightweight down-fill provides on-mountain warmth and comfort

Dry & Protected: water repellent body fabric offers shield from snow and precipitation

Ergonomic Sleeve Knit: knitted lambswool sleeves and ribbed elbow yarns engineered for flexibility and durability

Classic Construction: traditional shawl collar design for enhanced wind protection

Maximum Utility: water resistant pockets at waist designed for ease of access and dry storage
In 1924, with advent of the first Winter Olympics at the foot of Mont Blanc, Chamonix, France, skiing became a passionate undertaking for those who had previously only climbed upward. In places such as Chamonix and St. Moritz, winter sportswear was born, adopting influence from the practical military uniforms of the era which gave thoughtful consideration to naturally protective fabrics and storage considerations through top buttoned, easily accessible pockets.
The Alpine Outrig Jacket offers a unique and unexpected perspective on winter protection, overall utility, and classic style. Through its face fabric combinations of wool and full grain leather as well as its ergonomically thoughtful exterior storage pockets married with rich trims, this piece offers an outwardly nostalgic expression which belies a highly technical interior aimed at keeping alpinists warm and dry during snow filled days on the mountain. The thoughtful construction of the Alpine Outrig Jacket with its embedded hood, exaggerated drop tail, and waterproof membrane provide the user with maximum range of skiing motion and total on-mountain comfort.
Classic Protection: 100% lambswool Wool blend exterior with water repellent coating

Quality & Durability: full grain Pittards® water repellent leather shoulder panels and front pocket flaps provide long-lasting durability

Dry & Protected: 10k/10k interior waterproof membrane and performance powder skirt

Designed for Safety: high visibility emergency orange lining with reflective logos

Cut for Comfort: underarm venting provides ventilation

Traditional Alpine Fit: extended coat length and internal waist belt offers original Outrig protection and adjustable comfort

Maximum Utility: water resistant exterior pockets at chest and waist designed for ease of access and dry storage

Classic Protection: removable, helmet compatible hood for enhanced weather protection
We've made a few slight changes to our Alpine Anorak for this season, including adding a small pass pocket on the right sleeve to store your RFID lift ticket or any other essentials you need to access easily, as well as XXL sizing. We're also introducing a new color: a rich Burgundy with deep brown hues that pairs exceptionally well with our grey Alpine Winter Trouser.
Wax Sealed: British Millerain water repellant waxed canvas construction
Classic Protection: traditional hooded design with classic front lace closure and face guard for enhanced wind protection
Cut for Comfort: side venting provides breathability
Dry & Protected: interior 10k/10k waterproof membrane and draw cord waist
Quality & Durability: reinforced waxed canvas shoulder panels for sturdy wear
Maximum Utility: flap protected waterproof pockets for easy access and dry storage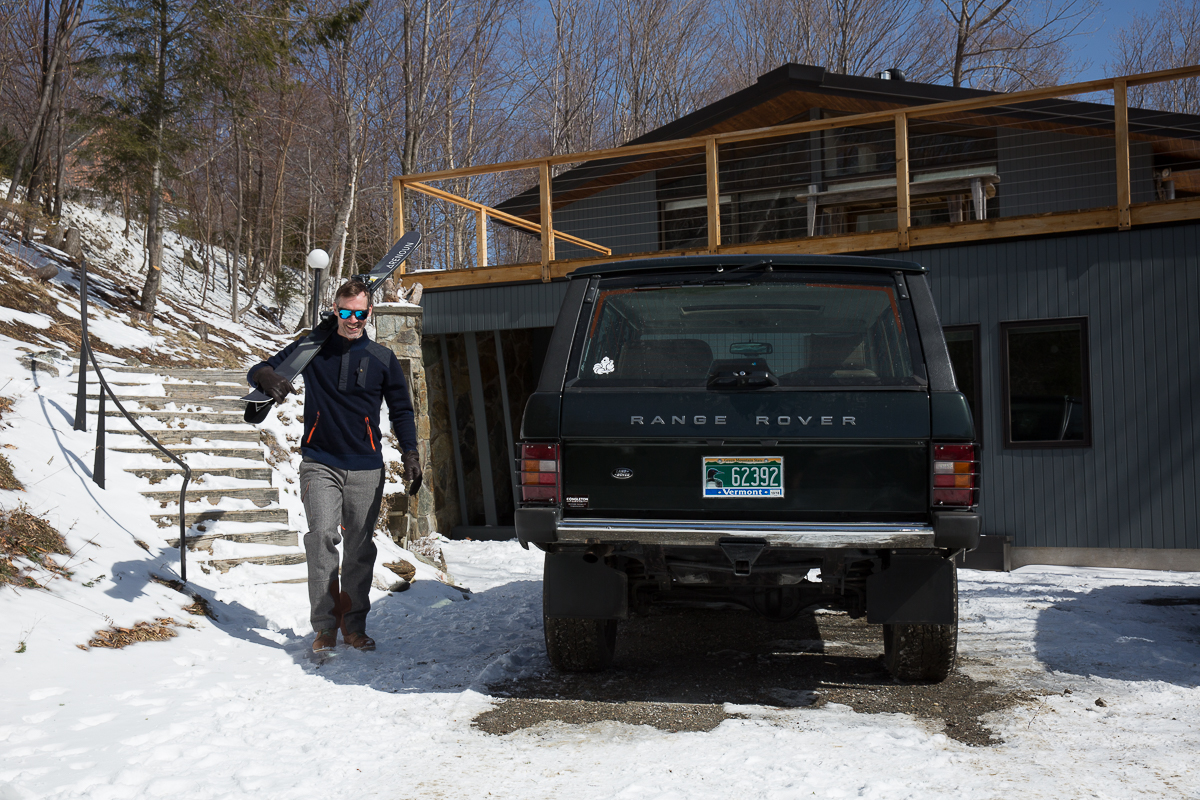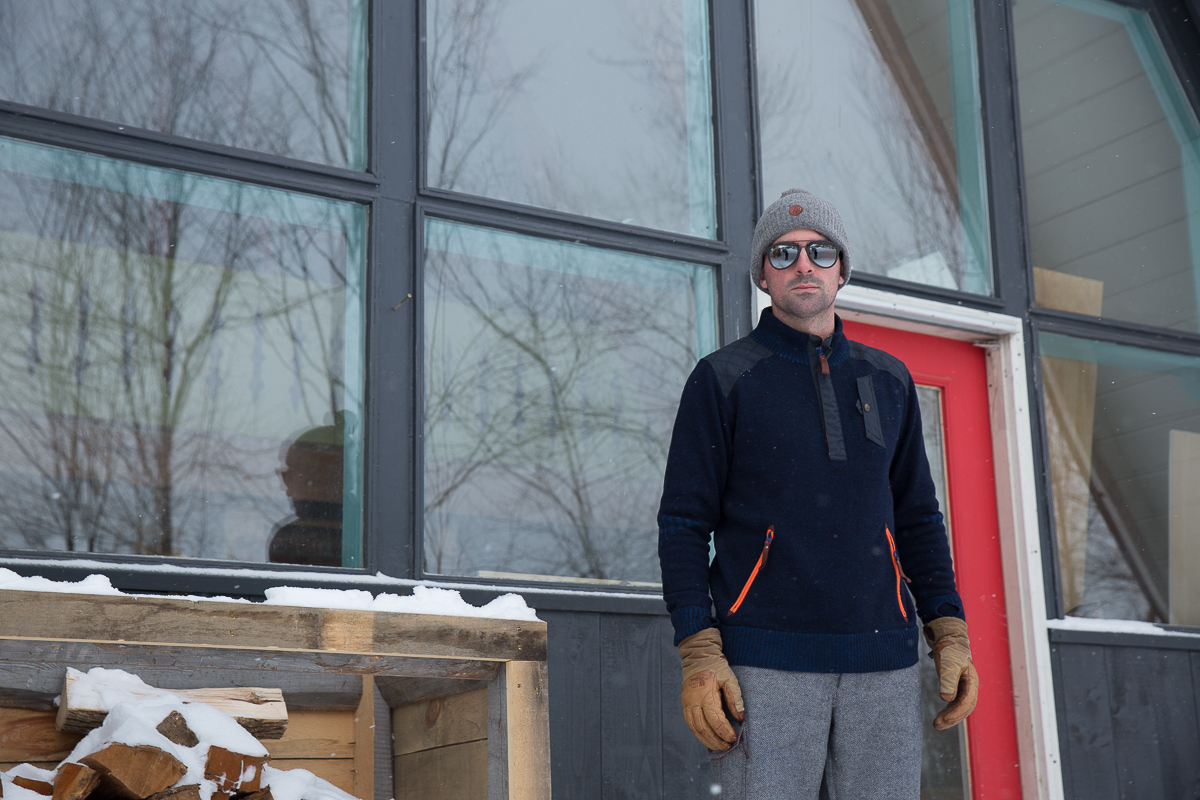 We've also redesigned the Alpine Guide Sweater, using triple-ply Italian yarn to create a thicker, more protective sweater. Our favorite new color addition for the upcoming season is the dark navy with navy waxed cotton overlays shown above.
Technically Knitted: lambswool-nylon yarns blended for softness and form fitting comfort
Quality & Durability: reinforced British Millerain canvas shoulder panels for sturdy wear
Maximum Utility: waterproof pockets at chest and waist designed for ease of access and dry storage
Ergonomic Elbow Knit: ribbed elbow yarns engineered for flexibility and durability
Fit for Warmth: fitted hand cuffs for additional comfort